Direction artistique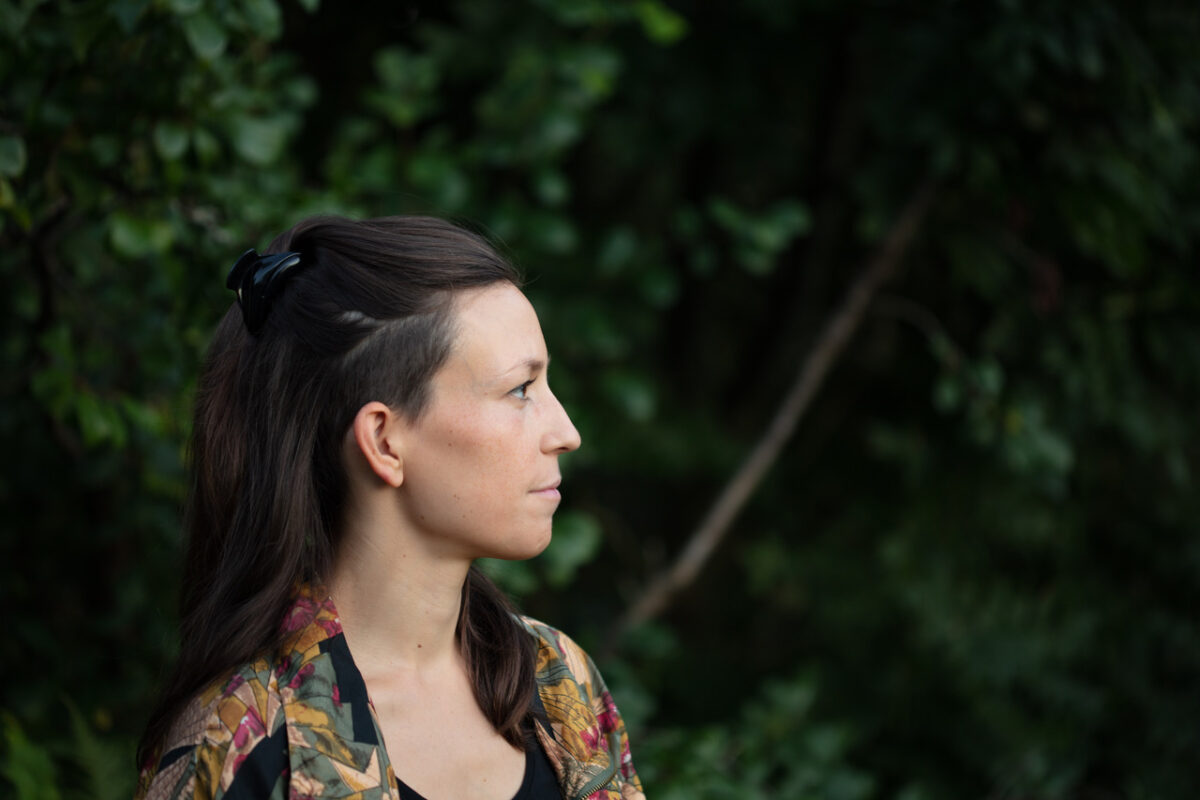 Angela Rabaglio(CH)
Born in Zurich in 1990, she is a freelance choreographer and dancer living in Brussels (BE). She studied dance at the Amsterdamse Hoogeschhool voor de Kunsten (de Theaterschool; MTD) and obtained her Bachelor's degree in 2013. Angela then composed her first solo piece (wind-up birds and polaroids), which she performed at several festivals in Europe.
Her work was awarded with the Encouragement Prize at the Barnes Crossing Solo Duo Festival in Cologne and the Audience Prize at the SzoloDuo Festival in Budapest.
Angela worked as a dancer during four years with the company Alias in Geneva (CH). More recently she dances with Prototype Status, directed by Jasmine Morand (CH) and with FasoDanseThéâtre by Serge Aimé Coulibaly (BE). She works also regularly as an outside eye for other creation, among others with Cie Ici'Bas, Cie 39-39, Nina Richard and Halaqat.
Thanks to her divers dance experiences, as well as other influences (martial arts, climbing, Dabké, yoga), she is developing her own physical practice and seeking to combine new and old traditions.
Angela occasionally teaches children, dance and circus professionals, as well as amateurs.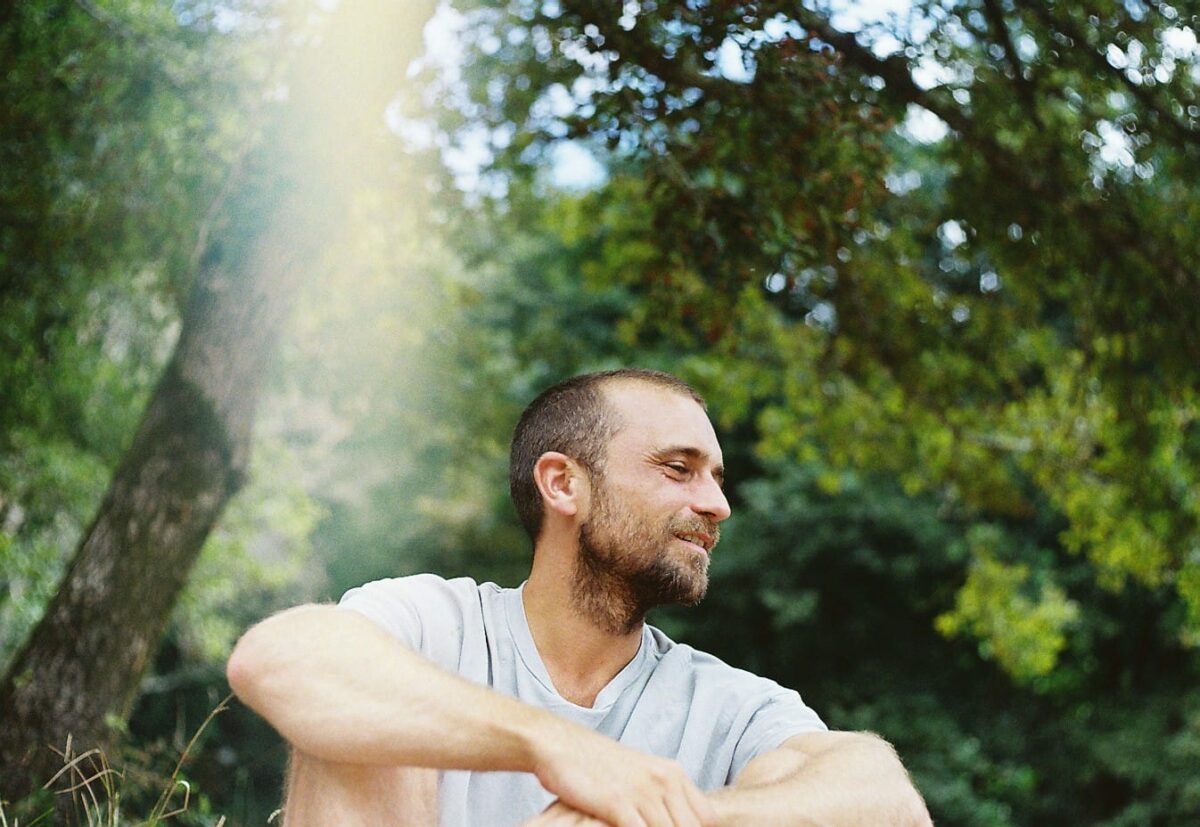 MICAËL FLORENTZ(FR)
Micaël is a choreographer, dancer and musician of French origin, born in Besançon in 1988 and based in Brussels (BE) since 2011. He has been mainly working as a solo musician and composer , working with voice, guitar and electronics, under various pseudonyms. In 2021, he directed his first video clip 'PASHMAM' together with Charène Hamroun. He has also collaborated with electronica artist Judith Juillerat (FR).
In 2014, Micaël met Swiss choreographer and dancer Angela Rabaglio, who spontaneously introduced him to the world of dance. Together they founded the company Tumbleweed and created their first piece The Gyre. In 2020, they embarked on two new choreographic projects: Dehors est blanc and A Very Eye group piece.
Alongside his personal work, Micaël also works as a performer for choreographer and dancer Géraldine Chollet (CH) and occasionally takes the role of an outside eye for other artists.
DIFFUSION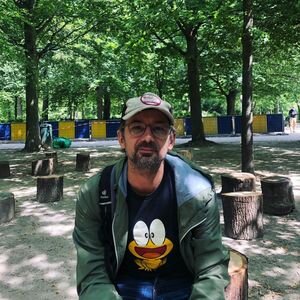 QUENTIN LEGRAND(BE)
Avec un master en journalisme et communication, Quentin Legrand a eu un parcours professionnel dans le marketing, le journalisme et la culture. Il a notamment été rédacteur pour le magazine Janus de Jan Fabre et a coordonné plusieurs expositions d'art plastique à Bruxelles. Il est également musicien, animateur radio et dj. Depuis 2011, il s'est consacré aux arts de la scène et a notamment été le manager des compagnies SOIT (Hans Van den Broeck) et Peeping Tom (Franck Chartier et Gabriela Carrizo). Dans ce cadre, il a encadré la production et les tournées internationales des pièces 32 rue Vandenbranden, A Louer, Vader, Moeder, The missing door / The Lost room / The Hidden floor (collaboration avec le NDT1) et The Land (avec le Residenztheater). Depuis 2018, Quentin a fondé – Rue Branly – un bureau indépendant d'accompagnement d'artistes basés à Bruxelles (BE). Actuellement, il collabore avec Tumbleweed, Lara Barsacq, Gaël Santisteva, Baptiste Cazaux et Moni Wespi. Il est aussi membre des conseils d'administration de Caravan Production et LapsProduction (Harold Henning).
Administration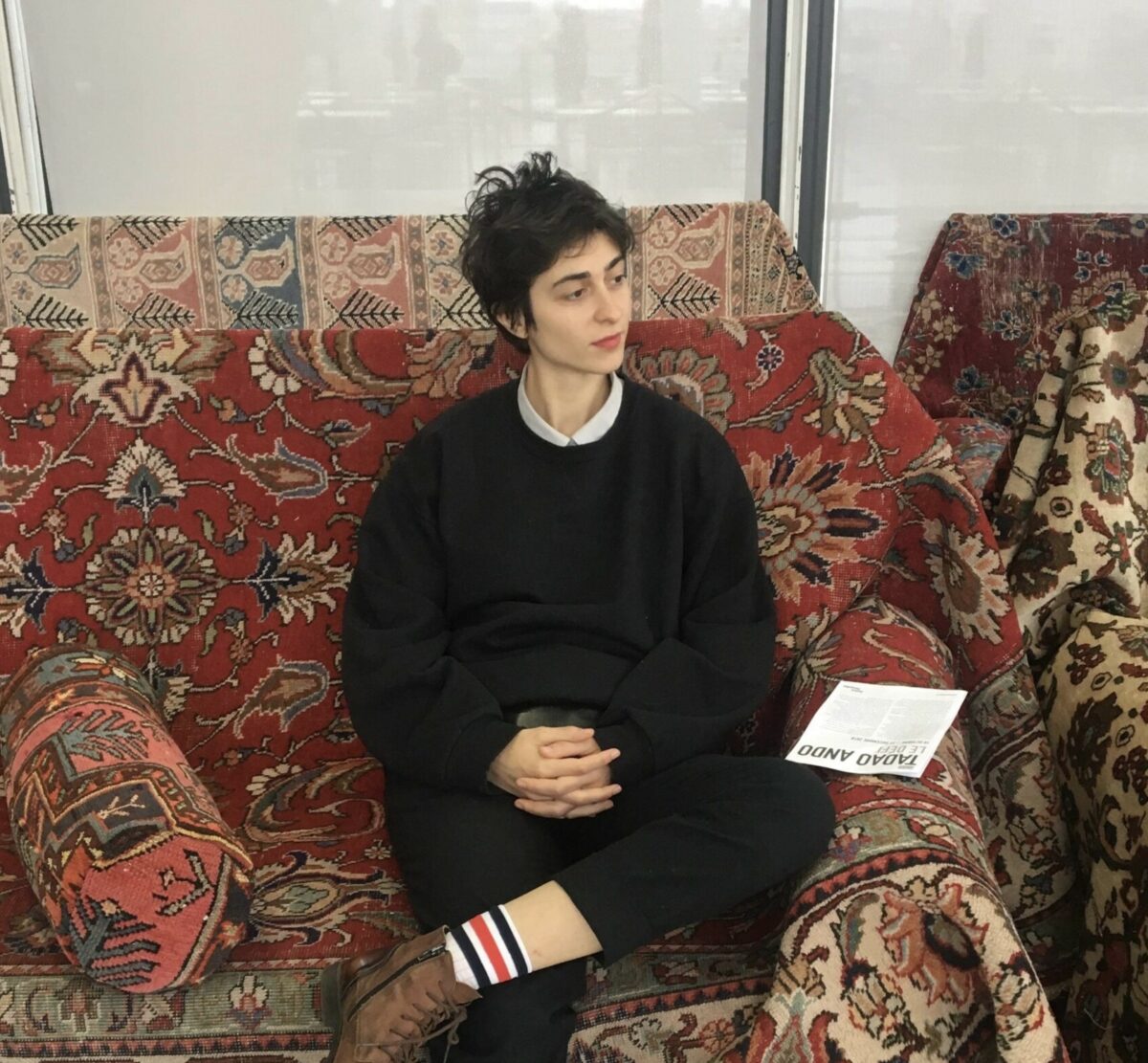 Émilie Parot (they / he)(FR)
After graduating with a Master's Degree in Art Management, production, residencies, law and cultural ingenineering in Lyon (FR), Emilie Parot worked in Paris (FR) and Brussels (BE) for directors and choreographers in production, touring and artistic coordination (Gsara – I.L. Carrasco – D.A.C.M – N.D. production – A. Lachky – LOG). Emilie Parot, non-binary (t/he/he) person, also coordinated and curated art shows with video and sound, cinéma du réel and visual arts practices. Found of the sensitive experience of spaces-architecture of the stage and their making, t/he pursued studies in theater/dance set design/ scenography at Saint-Luc – Erg (evening courses) before devoting himself to Art Companies Administration and that of to Tumbleweed.
Collabora󴨐·s artistique·s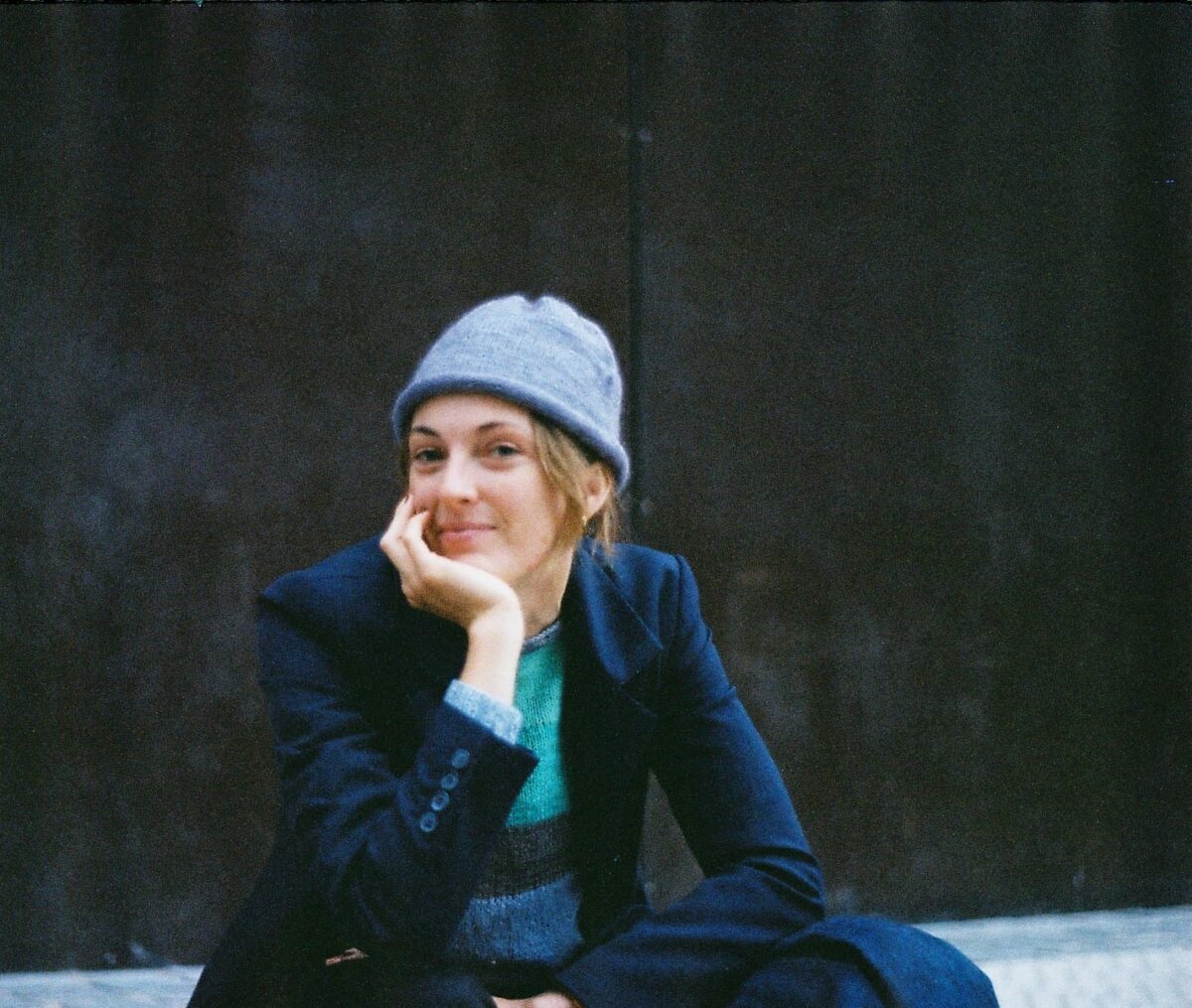 Jeanne Colin(FR)
Jeanne Colin est danseuse et chorégraphe française. Après sa formation chorégraphique à P.A.R.T.S à Bruxelles, elle travaille en tant qu'interprète pour les chorégraphes Daniel Linehan, Yasmine Hugonnet, Ayelen Parolin, Romeo Castellucci, Eric Minh Cuong Castaing et Louise Vanneste entre autre. Depuis 2018, elle mène ses propres projets de recherche et de création axés sur un dialogue entre sensation et imaginaire. Elle crée en 2019 le duo sculptural Reception en collaboration avec le danseur Killian Madeleine. Ce projet a été présenté au Kanal-Centre Pompidou, au CC DeMarkten, de Unlocked Festival à la Raffinerie et au Parc Duden dans le cadre de Parc Poetik. En 2020, Jeanne obtient une bourse de recherche de l'organisme flamand KIOSK pour explorer la question du mouvement dans la phase de sommeil paradoxal.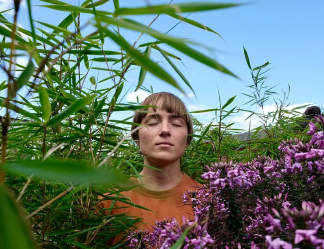 Christine Daigle(CH)
After fifteen years of classical ballet training and a college education in photography in Montreal, Christine found her way into contemporary dance. She began her professional training at the École de danse contemporaine de Montreal where she graduated in 2014. After her graduation, she works for 2 years with O Vertigo dance Company (CA). In parallel, she developed a growing interest for flying and acrobatic movement, and slowly enters the circus world. In 2016, she co-created the Company Ici'bas whose aim was to combine dance, circus, and performative arts and with which they created and toured internationally 3 outdoor, in situ and indoor projects. Since 2021, she puts aside the company's projects to dedicate her time to collaborative works in different settings and through different mediums. She now works with the dance company Tumbleweed (BE) on their creation A Very Eye. She collaborates with Un loup pour l'Homme (FR) as a replacement on Rare birds, on the social project Zone vive and on the co-creation of Passing swiftly with Špela Vodeb, a duo of acrobatic lifts. She collaborates with Natacha Kierbel as an outside eye to create the duo Cardboard (FR) around acrobatics and movement. She co-founds of the Association of associated circus companies (ACCA) (CH).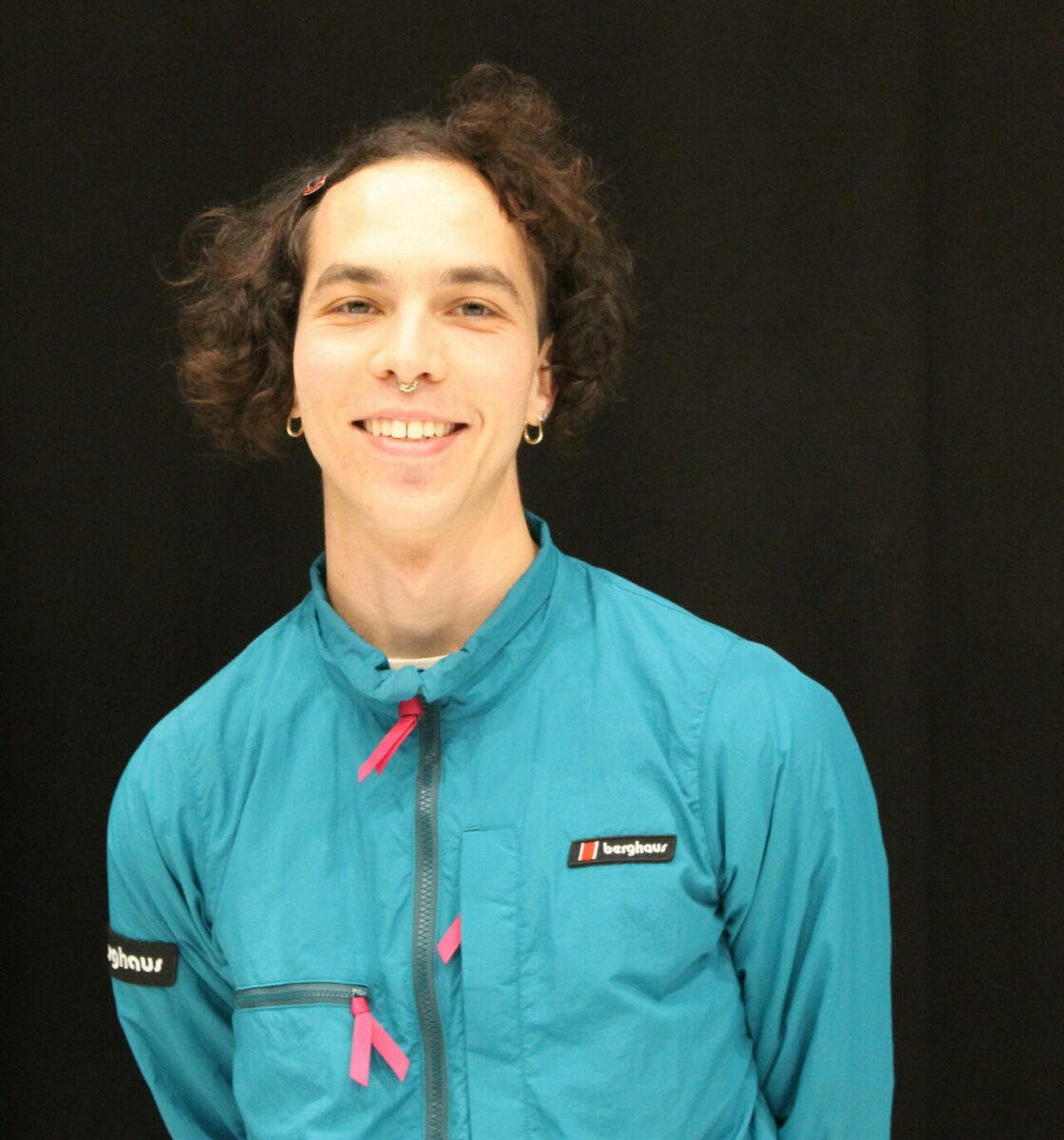 Mona Felah(FR/TU)
Mona Felah is a trans-female performer born of Franco-Swiss-Tunisian parents. She graduated from the CDCN Toulouse in June 2022 and dances since then for the company Tumbleweed and the artist Alice Gautier. In 2023 she was involved in the musical creation and dramaturgical writing of the piece What Will Remain Secret by Auguste de Boursetty and Alex Freihet, presented as part of the platform Vive le Sujet! Tentatives at the Festival Avignon. She is also a DJ under the name of mona mioca and is a member of the GRRLSSS crew, a network for electronic music exchange and support.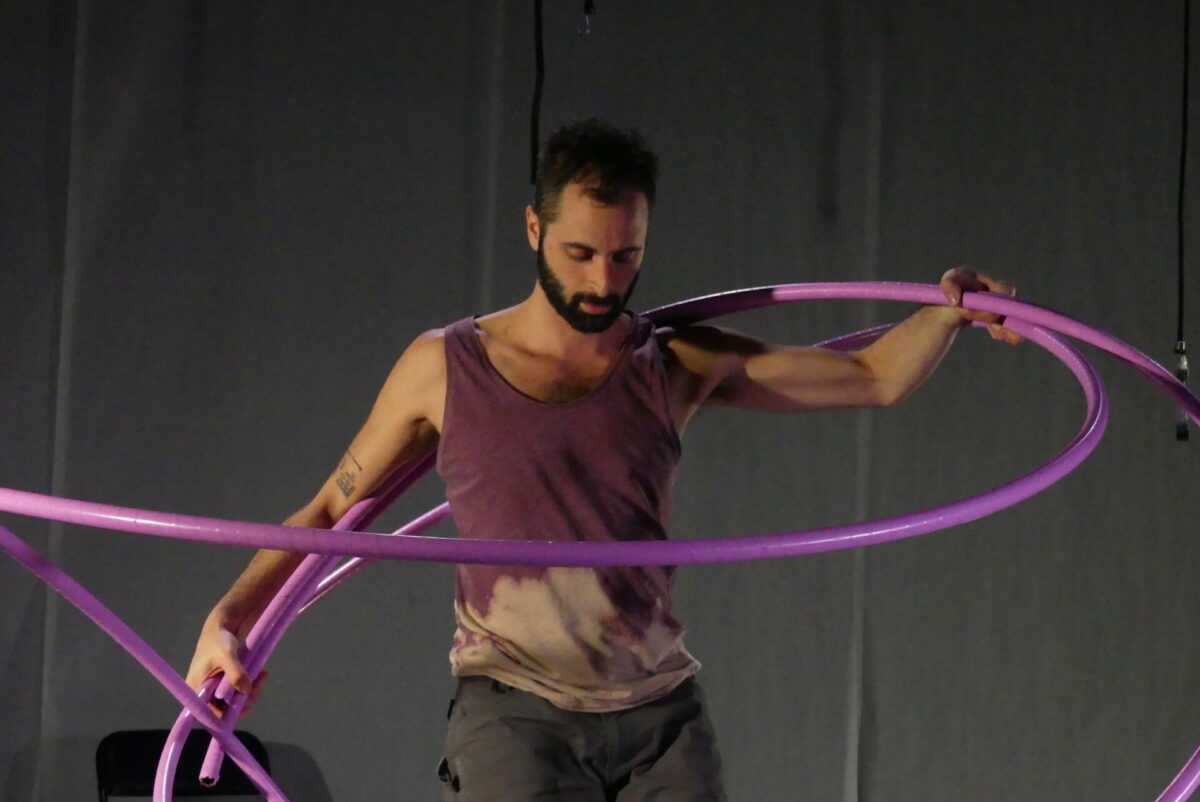 Tscharly Prince(LEB/CA)
Tscharly Prince (1991) is a Lebanese dance & performance artist. His interests are rooted in the intersection of the political and the poetic body, and the many profound resonances this may create. His trandisciplinary choreographic work and installations have been presented in several festivals and theatres – including SPRING Festival(NL), Dansmakers Amsterdam (NL), Rencontres chorégraphiques internationales de Seine-Saint-Denis (FR), Vancouver International Dance Festival (CA), Oktoberdans (NO), and BIPOD (LB), Fabbrica Europe (IT) & Impulstanz (AU).
He has collaborated among others with artists such as Benoit Lachambre, Olivia Tapiero and Omar Rajeh. Tscharly also holds a Bachelor of Music from McGill University, and continues to nourish his practice through the study of sound and composition. In 2018, he received the Boghossian Foundation Prize for Dance and Performance awarded by Villa Empain in Brussels.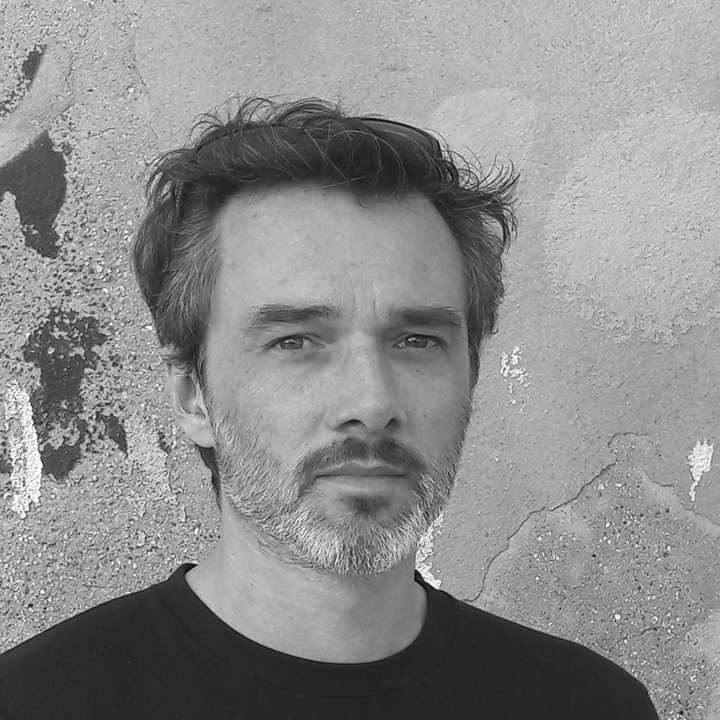 ARNAUD GERNIERS(BE)
light designer and scenographer
The Gyre
A very eye
Dehors est blanc
Arnaud Gerniers étudie le dessin à l'Ecole Nationale Supérieure des Arts Visuels La Cambre (Bruxelles). Basé à Bruxelles, il développe un travail singulier principalement autour de la lumière et de la photographie. Il a exposé tant en solo qu'en groupe en Belgique et à l'étranger : Moving Images / Art Fair New York/ Pool Art fair, New York / BMG Gallery / In the mood for light 2.0, Bruxelles / OFF BIAC, Séville / Volta 5, art fair, Bâle / Galerie Think 21, Bruxelles/ Lot10 Gallery, Bruxelles / Delire Gallery, Bruxelles / Pleonasm, Bordeaux.
Arnaud est également actif dans le domaine des arts de la scène comme scénographe et éclairagiste. Il a notamment travaillé avec Ayelen Parolin (David), LOG (le terrier ), Jonathan Schatz ( Elephant Rock ). Il collabore avec Louise Vanneste / Rising Horses depuis 2009 et a participé aux créations de HOME, Black Milk, Gone in a Heart Beat, Thérians, atla, Earths and Pangée.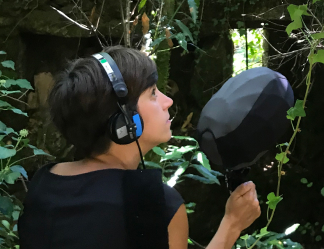 Anne Lepère(BE)
(b.1985 Belgium) an European composer, sound artist, performer, astrologist, explores the relationships between various strains of sound design in her work: sound art, radio essay, experimental music. During the last years she has worked for several sound-related projects in networks with among others, BABELFISH, ACSR, SONMA and MONIEK. In her creations, the use of voice is very often chosen as a way to start from an intimate point before opening up to a larger frame. In 2018, Autopoesis her first long radio drama was awarded by the Palma Ars Acustica (UER-EBU Music) & the Sound Art prize at Phonurgia Nova Awards (Paris). In 2022, her latest radio piece was encountering the wild horses of Galica ; Area, a documented uchronia and was nominated in festivals such as UK radio drama festival and Prix Marulic (Croatia). Her works hasve been broadcasted on radio as well as during different festivals and events in Belgium, Europe and beyond. During the last years, she has been working more and more with live performances, installations and dancers/choreographers. This new field has been initiated by a time of research within the program "Prototypes" at Fondation Royaumont – (Paris 2016). Anne has created the sound design for several choreographic and theatrical pieces, such as Grand Tétras & Baves by Marion Sage, Rapid Eye Movement by Estelle Gautier, En Lieu-sûr by Thibaut le Maguer, A Very Eye & Dehors est blanc by Tumbleweed, to mention a few.
http://www.annelepere.net
https://soundcloud.com/anne-lepere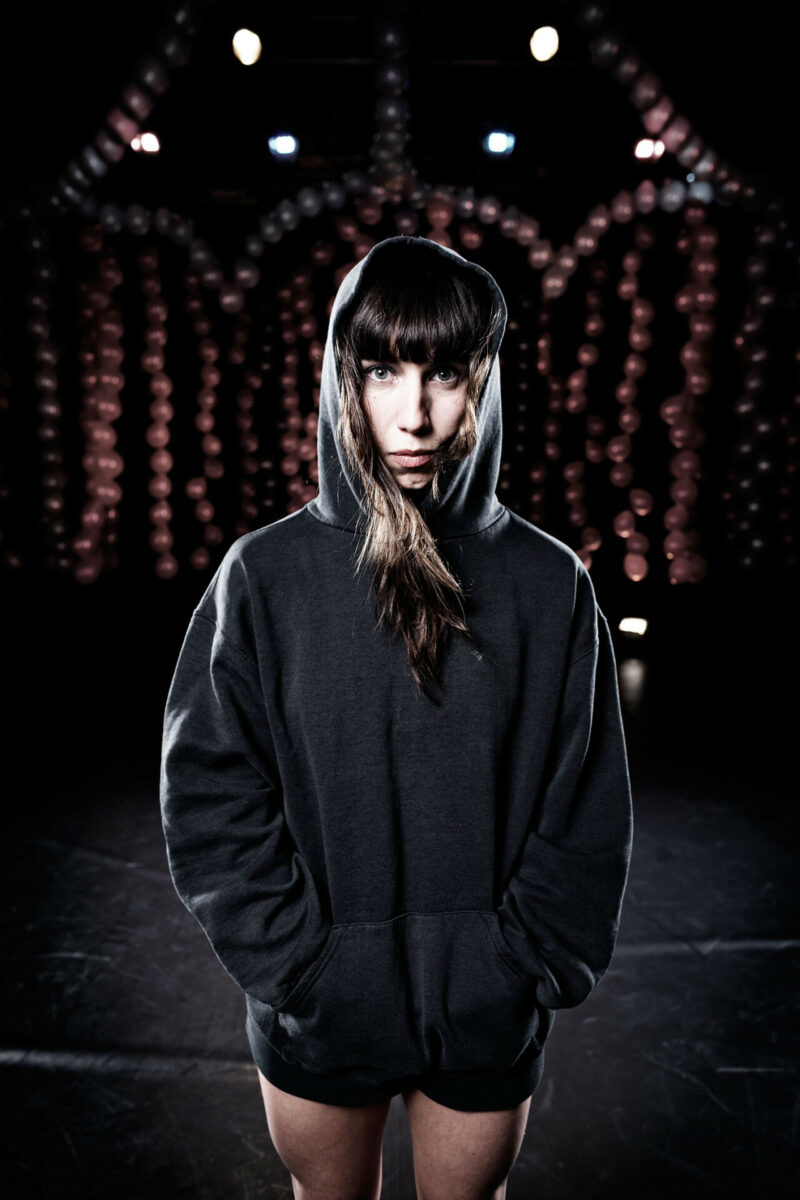 Florencia Demestri(ARG)
Danseuse et chorégraphe originaire d'Argentine et basée à Bruxelles, Florencia Demestri a toujours été fascinée par les formes hybrides, le croisement, la juxtaposition et le mélange de disciplines. «J'aime développer des outils chorégraphiques qui me permettent de semer le trouble».
Elle a travaillé comme interprète pour des chorégraphes tels que : Lisi Estaràs (Les Ballets C. de la B.), David Zambrano, Karine Ponties, Roberto Olivan, Finger Six Collectif, Groupe Entorse et Blueback – Monia Montali et François Bodeux.
Parallèlement à son travail d'interprète, elle mène depuis plusieurs années ses propres projets de recherche et de création et collabore avec des artistes de disciplines diverses.
En 2012, elle rencontre le danseur et chorégraphe Samuel Lefeuvre avec qui elle fonde la compagnie DEMESTRI+LEFEUVRE. Par l'exploration de dramaturgies non anthropocentrées leur travail cherche à dé-hiérarchiser notre regard et à privilégier une appréhension sensorielle et non analytique du monde.
Depuis Octobre 2022, elle est praticienne certifiée de la méthode Feldenkrais.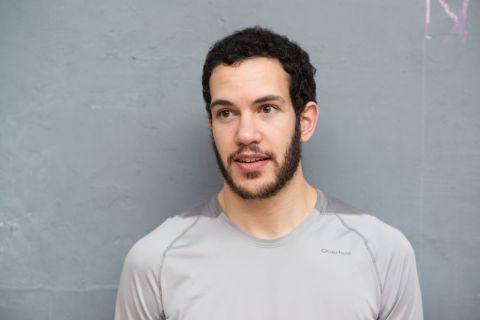 Thomas Vantuycom(BE)
Thomas Vantuycom studied as an economist until he changed course to pursue a career in the performing arts. He trained at P.A.R.T.S., where he met many of the artists he would collaborate with after graduating in 2014. He worked as a dancer and an actor for Carly Wijs, Francesco Scavetta and Salva Sanchis, among others. Thomas joined Rosas for the exhibition Work/Travail/Arbeid and since performed in pieces like A Love Supreme, Zeitigung and The Six Brandenburg Concertos. In 2021, he co-authored Electric Life with Elisabeth Borgermans; an ambitious choreography for nine young dancers. He's based in Brussels, where he continues to freelance as a dancer and choreographer. Aside from his work in dance, Thomas lives his geeky heart out as a web developer and a student in mathematics.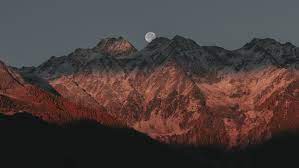 Mélanie Duchanoy(FR)
Après des études en histoire de l'art, Mélanie Duchanoy s'est dirigée vers le métier de costumière avec notamment l'obtention d'un DMA de Costumière réalisatrice à Lyon en 2013. De là, son travail s'est tourné principalement autour de la réalisation de costume pour la danse contemporaine en collaborant pour commencer avec Wim Vandekeybus à Bruxelles. En parallèle de son métier, Mélanie a nourri un goût profond pour les pratiques corporelles mêlant le soin, l'art et le sacré. Ses dix dernières années ont été l'occasion d'expériences multiples avec l'apprentissage de nouvelles compétences autour de la relation d'aide par le toucher et également de par un engagement sur une quinzaine de projets en tant que costumière et habilleuse à l'Opéra Royale de la Monnaie.
A Very Eye est sa première création costume.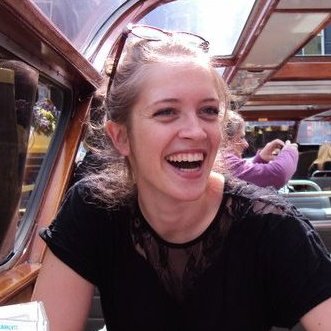 Melissa Rondeau(FR)
outside eye
Dehors est blanc
A Very Eye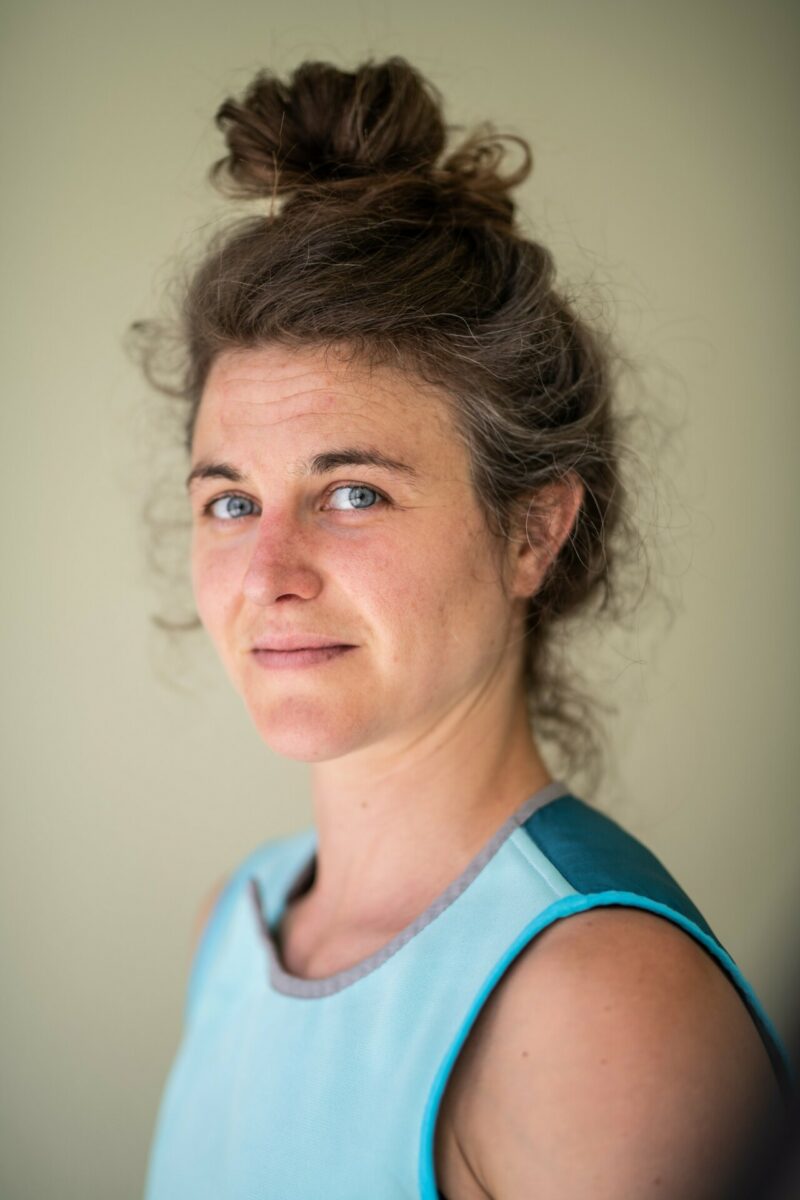 Yorrick Detroy(BE)
technical director
the gyre
a very eye
dehors est blanc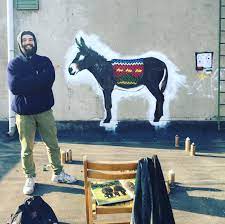 Thomas Schellenberger(FR)
technician and decor constructor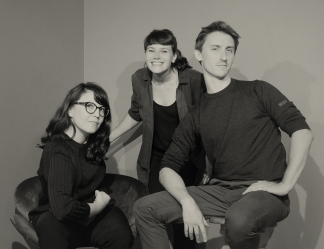 Studio Champ libre(FR)
graphic and digital designer
Le studio Champ libre est une agence de communication graphique et digitale basée à Besançon, France.
Depuis la création de la compagnie, ils nous accompagnent dans la conception de l'identité visuelle et de nos supports de communication. Ils ont aussi imaginé et développé notre site internet.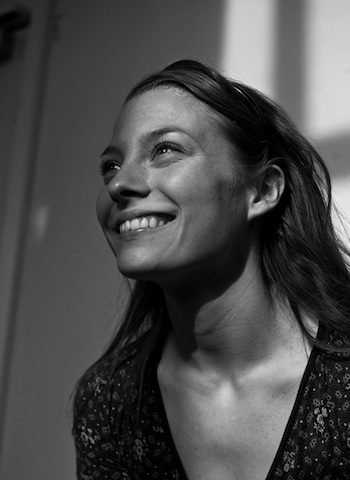 DAGMAR DACHAUER(AT)
Dagmar Dachauer est une danseuse freelance, chorégraphe et enseignante basée en Autriche et à Bruxelles en Belgique. Elle a étudié la danse au AHK Amsterdam (MTD, Bachelor), à P.A.R.T.S à Bruxelles et l'équilibre au Département Cirque au DOCH à Stockholm.
Elle a créé l'association artistique UMFUG avec laquelle elle réalise ses projets de danse et performances ainsi que ses projets de films en collaboration avec des artistes de différents milieux tels que Vidéo, Sculpture, Nouveaux Médias, Cirque, Théâtre et Musique.
En tant que performeuse, Dagmar a travaillé avec le groupe T.r.a.s.h, Luke Baio & Dominik Grünbühel, Kevin Trappeniers, Florence Augendre et Christoph Winkler.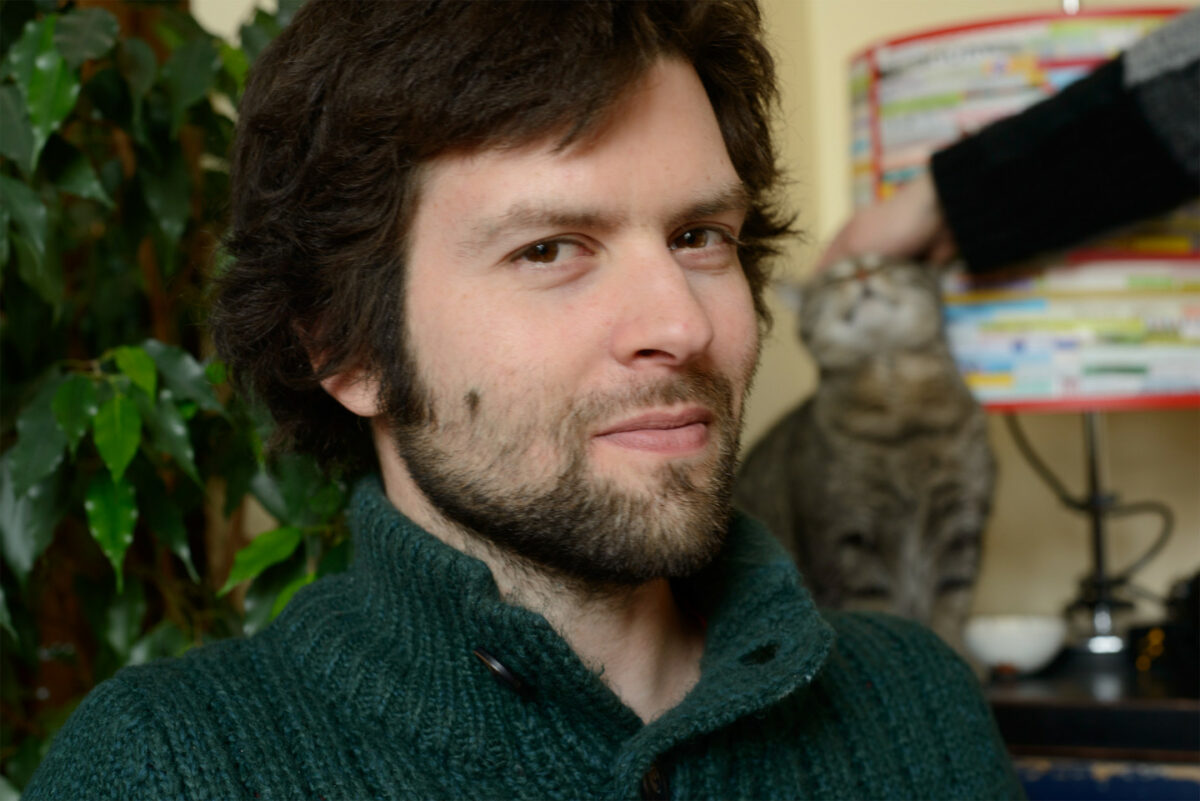 DANIEL PEREZ HAJDU(BE/CU)
Né à La Havane en 1980, il se destine dans un premier temps au travail de l'image et plus particulièrement à celui de la vidéo. C'est de cette manière qu'il aborde naturellement le son, comme deuxième moitié du couple audio-visuel. Ainsi, au montage des images filmées s'ajoute le montage des sons enregistrés. Son attirance pour les expérimentations musicales de toutes sortes, auxquelles s'ajoutent alors les possibilités de création nouvellement entr'aperçues en travaillant à même le son, l'amènent à se tourner entièrement vers le sonore, privilégiant ainsi la suggestion du son plutôt que la littéralité de l'image.
Il entreprend alors en 2005 un Master en composition acousmatique au Conservatoire Royal de Mons dans la classe d'Annette Vande Gorne. En 2010 il devient enseignant au même Conservatoire Royal de Mons, pour le cours de Techniques d'écriture sur support, et à partir de 2011 également pour le cours de Transcription graphique.
Ses compositions acousmatiques et sonores s'étendent aux domaines du concert, de la radio, de la danse, du théâtre et du film. En 2017 il est lauréat du prix André Souris du Forum des Compositeurs.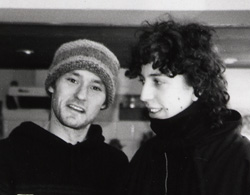 BENJAMIN VAN THIEL(BE)
light designer and scenographer
Régisseur de formation et professionnel du spectacle vivant, Benjamin van Thiel explore depuis quelques années une autre facette de son métier: celui de la création. Directeur technique de la compagnie du théâtre du Tilleul, il est passé sur scène lors de leurs derniers spectacles en tant que marionnettiste et comédien. Il mène ce parcours de manière singulière tout en continuant de collaborer étroitement avec d'autres formes scéniques. Intéressé par la danse contemporaine, il participe à la création lumière et scénographique de plusieurs spectacles en vue en Belgique et à l'international, entre autres: LOG asbl, Compagnie Louise Vanneste, Cie Mauro Paccagnella, Compagnie Orange Sanguine.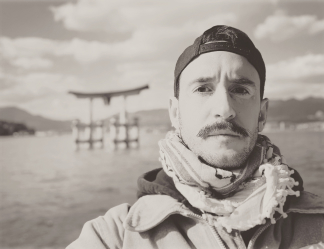 Sergi Parés(ES)
performer / co-creator
A very eye
dehors est blanc
Sergi Parés est un artiste, acrobate et performer d'origine catalane avec un diplôme de Bachelor de l'université des arts de Stockholm, vivant à Bruxelles (BE). Il travaille notamment avec le collectif de cirque XY (FR), mais intervient aussi très fréquemment dans des créations interdisciplinaires en tant que regard extérieur. Il s'engage particulièrement dans des projets avec un enjeu de recherche et de collaboration – la plupart du temps en tant que co-créateur et interprète. Parallèlement, il enseigne dans le domaine professionnel du secteur des arts performatifs. Sergi a travaillé en tant que danseur avec la Icelandic Dance Company dans Black marrow, créé par Damien Jalet et Erna Ómarsdóttir (IS), avec Anton Lachky Company dans Mind a Gap (B) et avec Lali Ayjuadé Company's Kokoro (ES).